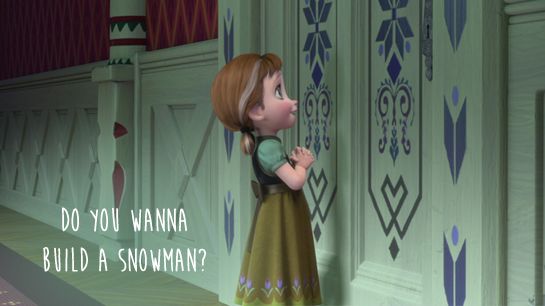 Sadie has two major loves: Christmas and "Fronen" (Frozen). So, in keeping with our Christmas-themed activities, and in honor of our beloved Princess Anna... we built a (donut) snowman! It's possible that we
sang
the entire time. It's probable that you will too.
I picked up a bag of powdered donuts (which I may have later devoured), then rummaged the cabinets for snowman embellishments that Sadie would actually eat. Yes, we keep M&M's Minis in the pantry... don't you?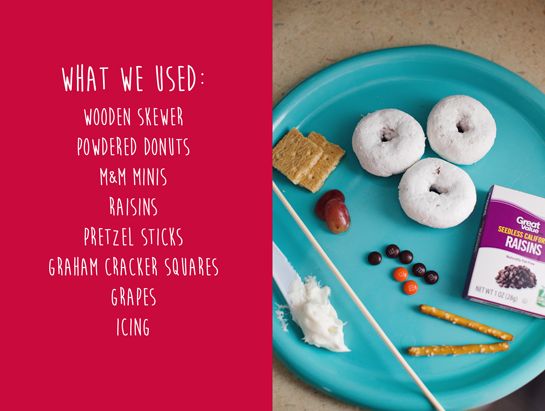 Sadie used orange M&M's Minis for the nose, brown Minis for the eyes, raisins for the buttons and mouth, pretzel sticks for the arms, and graham crackers and grapes for a little hat.
I would recommend using a skewer, it keeps the snowman from getting wonky, and makes a nice handle for little hands. We used a little white icing as "glue," but it's not necessary. If you push your embellishments into the donut, they should stay without the icing.
Other than the skewers and the actual powdered donuts, the rest is up to your creativity. You certainly don't need to use what we used. Use what's in your pantry/fridge, or let your little one pick a few things at the grocery store. Picking snack foods that your little one is into will make this activity way more enjoyable.
Sadie was seriously digging this activity. She kept giggling and saying, "Fun!" And, surprisingly, she put the entire snowman together without eating any of his embellishments.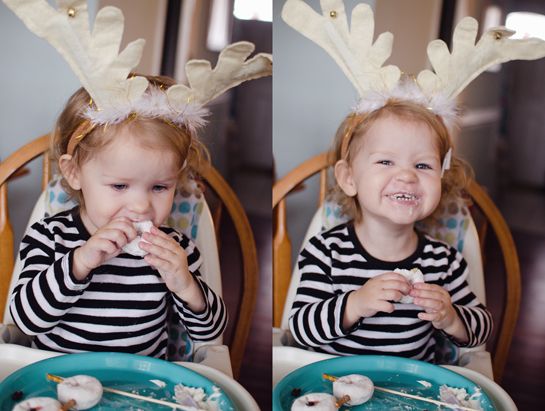 When she was done, though, she didn't hold back. That serious donut love makes this mama proud.
Enjoy your donuts! Merry Christmas, y'all!